SecureValue is a service that allows doctors to maximize the value of their population health incentives. SecureValue ensures compliance with quality and utilization measures through the expert guidance of nurses to help identify and monitor health care gaps and coordinate patientcare follow-up.
Inmediata combines care coordination know-how with enabling technology to assist providers with achieving a 5 Star quality rating. A team of care coordinators using Inmediata's comprehensive clinical and financial data can risk stratify patients, assign them to care plans, track gaps in care and monitor overall success with the quality measure goals.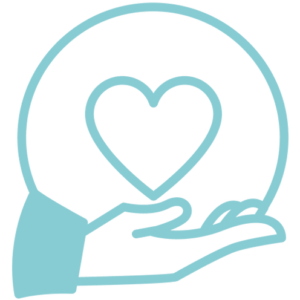 SecureValue aggregates clinical and financial data for you patients from all sources. This includes claim, electronic health record, lab, pharmacy, hospital and other data sources to create a 360⁰ view so the doctor can know as much about the patient as possible.
Create Patient Specific Care Plans
SecureValue can easily create population specific quality measures and automatically assign patients to these care plans. This means SecureValue can be customized to the different quality and utilization requirements of each health plan.
Automate Care Coordination
SecureValue provides real time alerts at the time of the patient visit to improve the doctor's productivity and ensure compliance with quality and coding measures. Through the secure messaging system, the care coordination team can enhance the office decision making by providing timely and specific information about the patient's care plan. This greatly reduces the risk of task overload for the doctor and their staff in tracking progress on gaps in care.
Measure outcomes and improve performance
SecureValue provides population health analytics that can risk stratify and predict total healthcare spend. Condition specific quality reporting can help with implementing patient campaigns to close gaps in care or provide education. This allows you easily measure the overall effectiveness of the SecureValue care coordination team.