Better information, better access,
better care
Download our ebook to learn more about the functionalities and benefits of SecureEMR and how they will help your medical practice balance efficiency and care.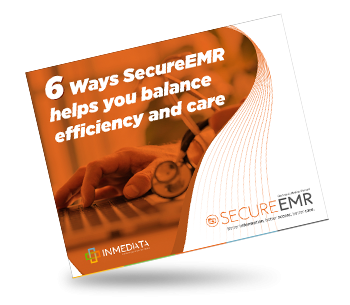 Our Electronic Medical Record (EMR) improves patient care by streamlining clinical workflow.
Inmediata's SecureEMR solution is a Web-based Electronic Medical Record built with an integrated billing system to capture patient and provider intake.  This detail is integrated with the schedule for each physician so that administrative workflow related to the visit can be optimized.  Clinical workflow is facilitated with specialty specific templates that include notes about each patient's care plan.  Each patient encounter provides detail that can be used to bill the insurance company using an intelligent workflow, and the ability to easily exchange key patient data with other care sites.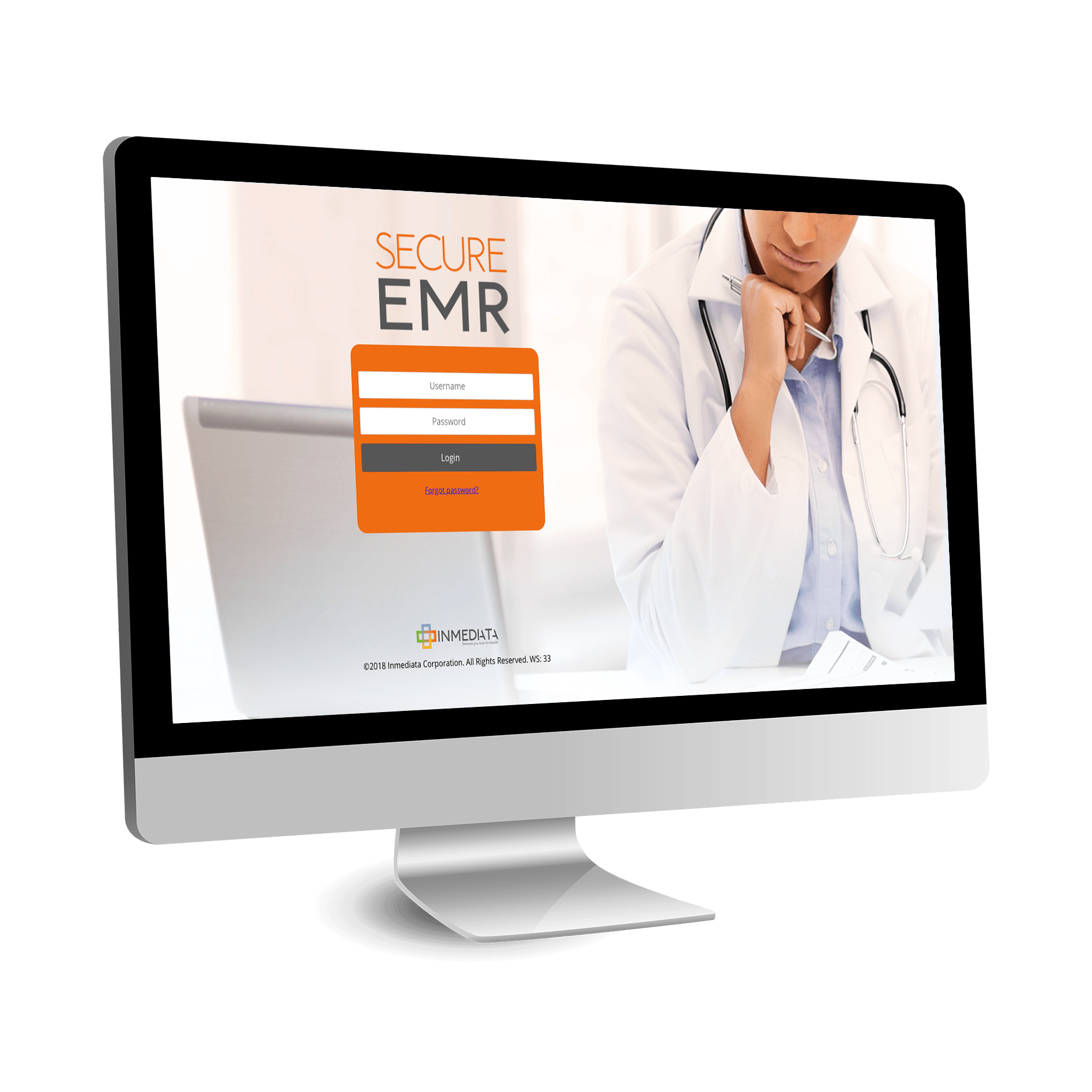 ONC Health IT Disclosures Information
"This Health IT Module is 2015 Edition compliant and has been certified by an ONC-ACB in accordance with the applicable certification criteria adopted by the Secretary of Health and Human Services. This certification does not represent an endorsement by the U.S. Department of Health and Human Services."
Inmediata Health Group, LLC, Dec 28, 2022, SecureEMR Version 5, ONC-ACB Certification ID: 15.07.04.2769.SE01.05.01.1.221228, https://chpl.healthit.gov/#/listing/11162