SERVICES YOU TRUST FOR HEALTH.
Con el propósito de proveer herramientas para que pacientes, especialistas y compañías aseguradoras de salud puedan entender...
New payment models emphasize value. That requires more efficiency on the part of all the people involved. Download PDF
Caribbean Business: Mark Rieger highlights Inmediata's commitment to the Healthcare Industry Download PDF
Re-imagining of Inmediata Inmediata has gone through several changes in how we are operating the company, what our strategic objectives are, and how we will position ourselves in the market. So, it is with great pleasure that we announce that, as of December 17th, 2018, Inmediata will have a new image. One of the most …
After implementing the SecureAR revenue cycle management solution offered by Inmediata, The Cardiovascular Institute of Carolina increased revenue by 10%. The Cardiology Institute noted that a combination of the personal touch and team approach from experienced professionals providing one-on-one feedback resulted in increased revenue.
With the implementation of the Inmediata's SecureValue services, Dr. Borrero's practice has been able to offer care coordination services to his patients. This has allowed him to comply with quality measures tracked for each patient and has had a positive impact to both the cost and the care provided to each patient.
With the implementation of the SecureAR, Northern Infusion has increased their revenue. The thorough billing, coding, and follow up processes put in place significantly reduced rework. Inmediata translates a combination of best in class technology, a thorough understanding of the revenue cycle, and their relationships with the payor to improve collections.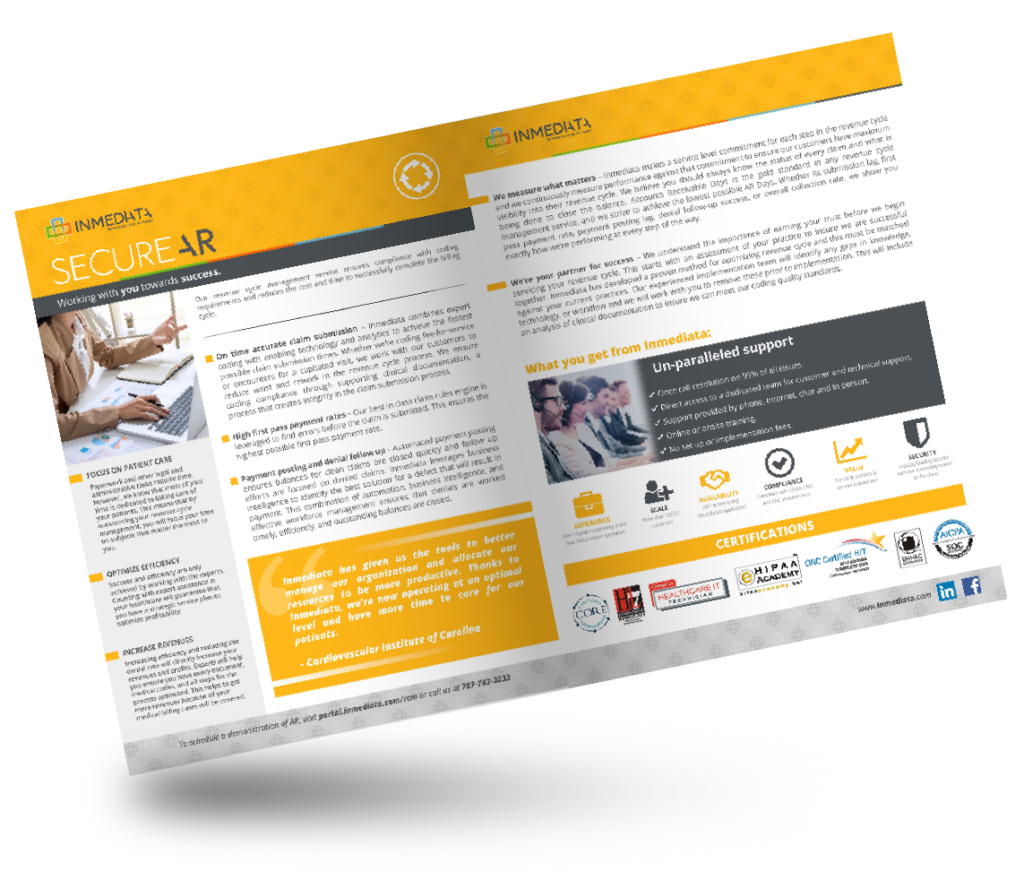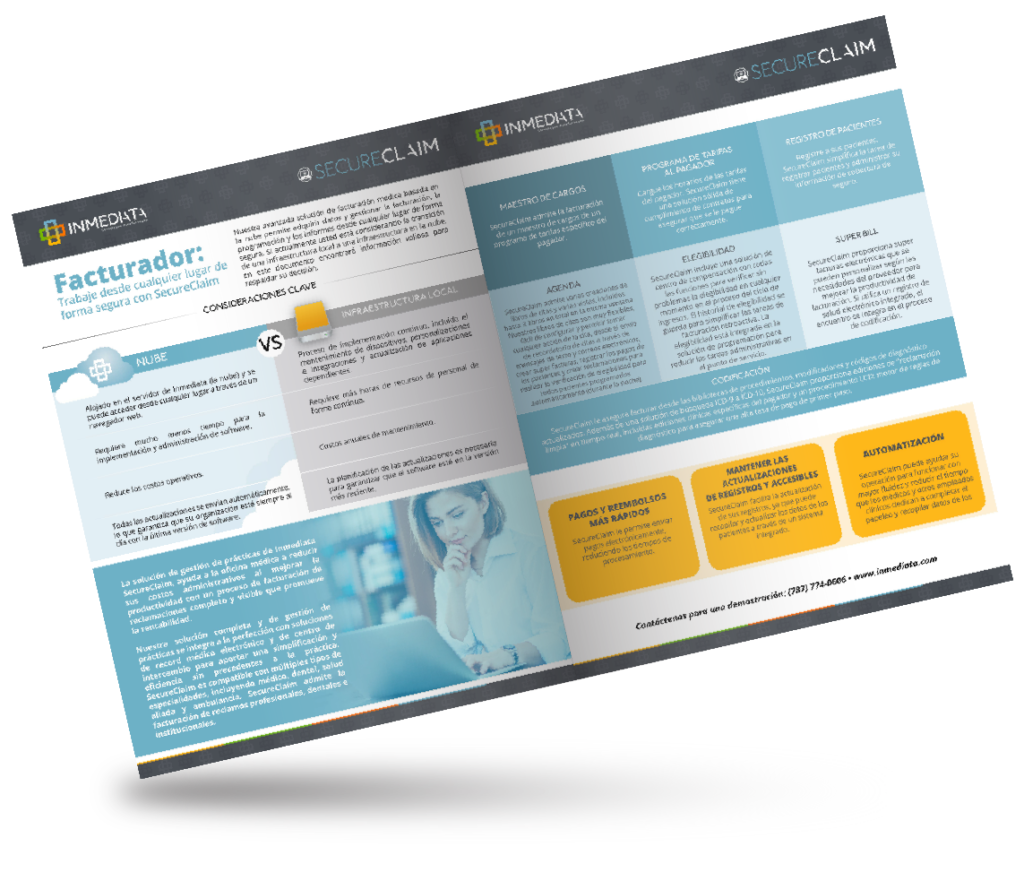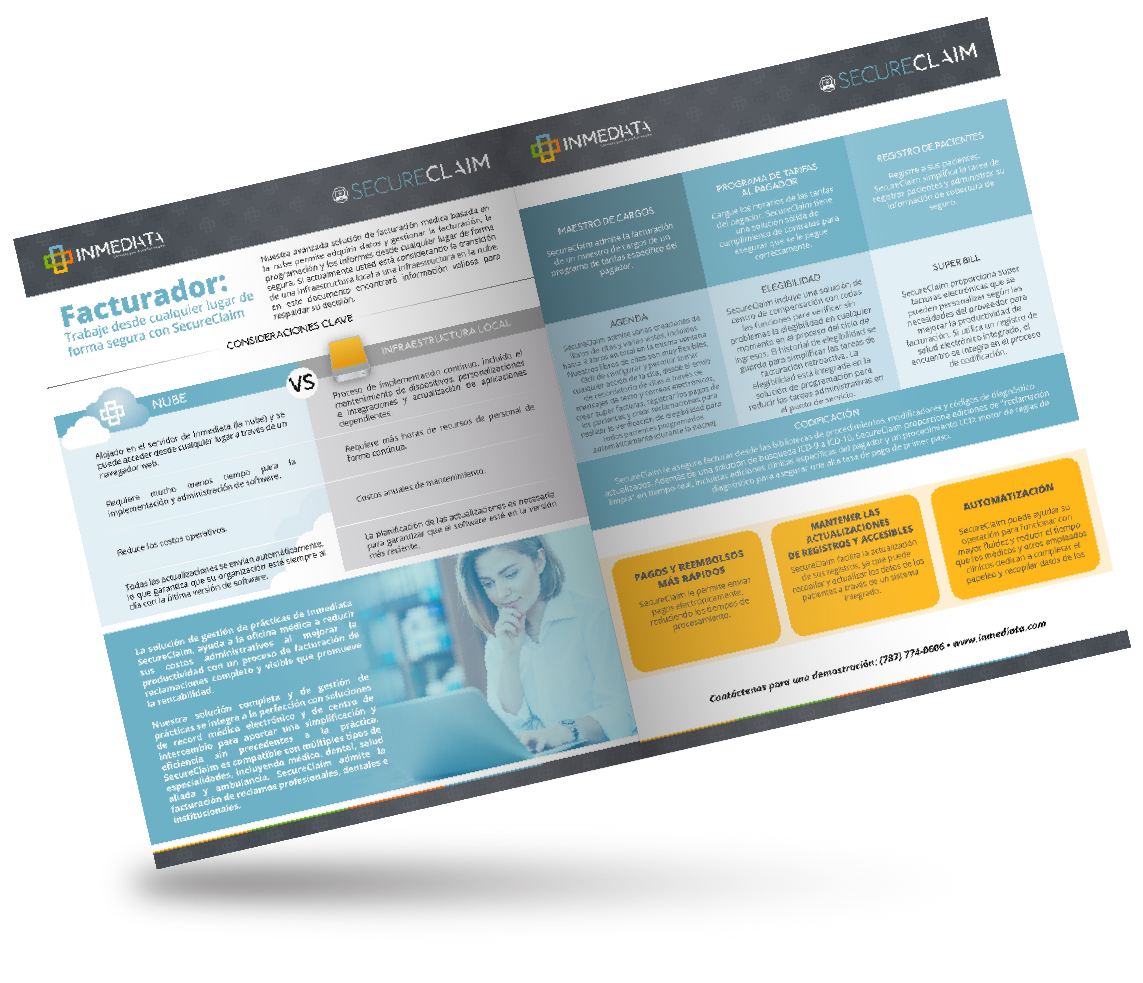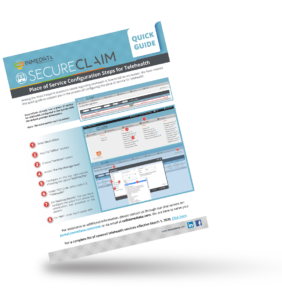 Telemedicine Configuration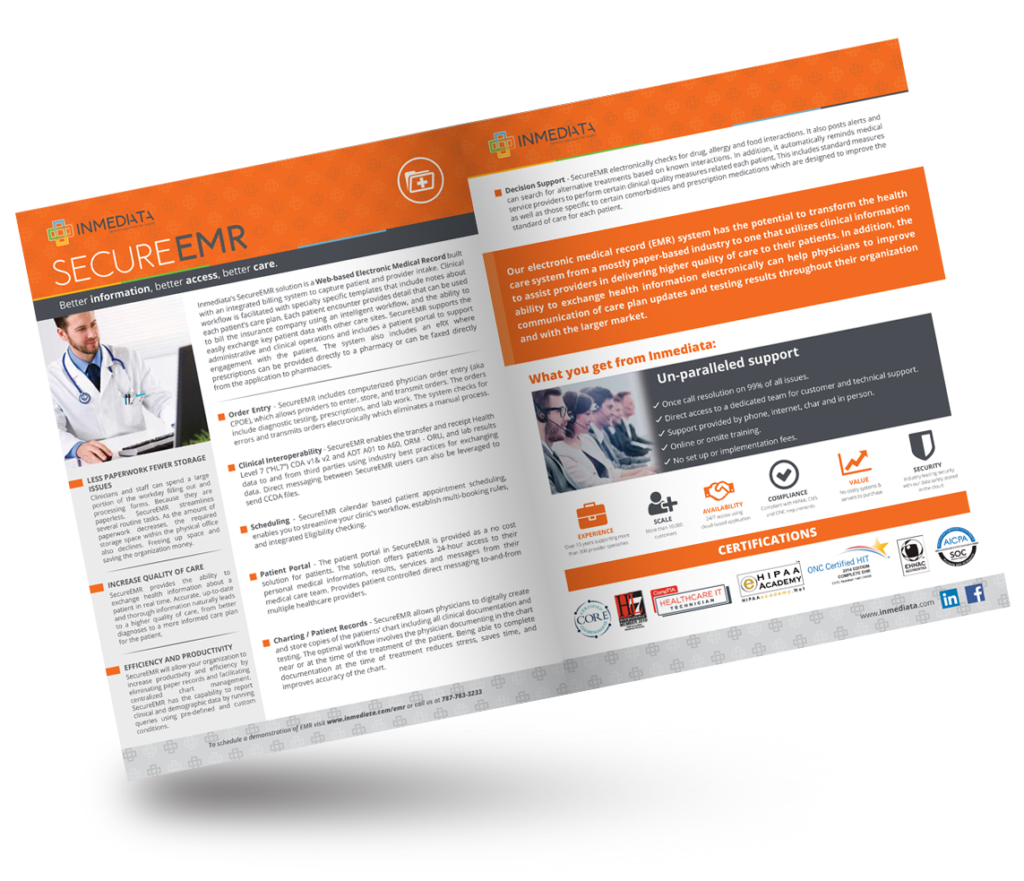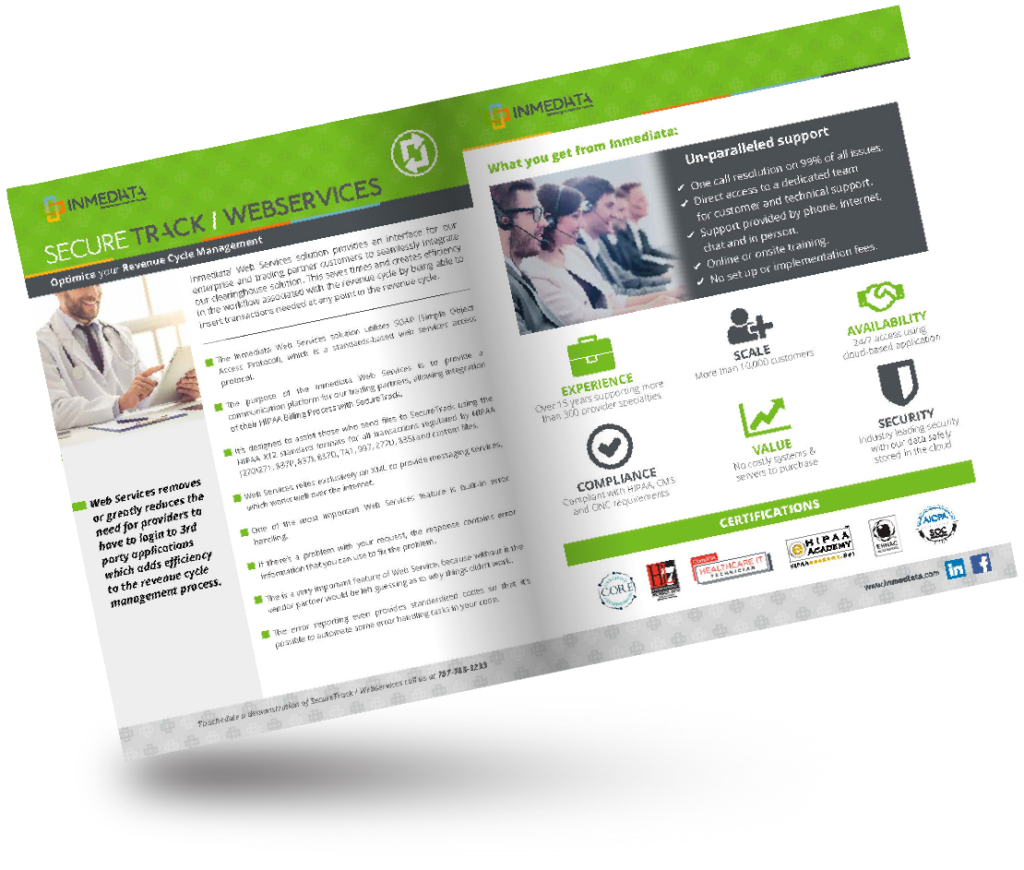 SecureTrack / Web Services
Discover all the ways Inmediata can boost your productivity and improve patient care.
Download our overview brochure to learn more.